Current Issue
The NW Snowsports Instructor Magazine is issued two times a season; Winter and Spring.
Download the latest issue of the NW Snowsports Instructor Magazine
Download NWSI Professional Journal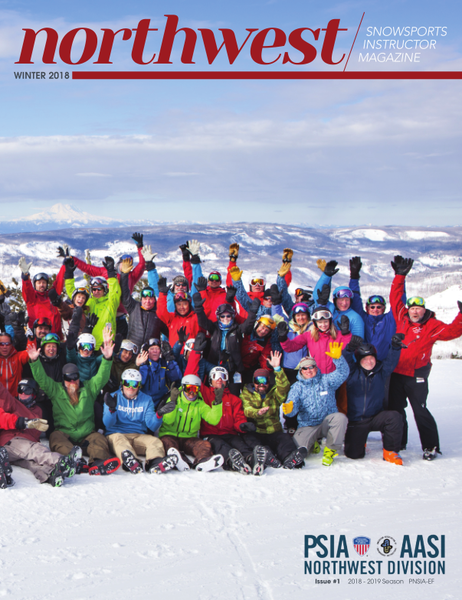 Past Issues
2017-2018 Season
2016-2017 Season
2015-2016 Season
2014-2015 Season
2013-2014 Season
2012-2013 Season
2011-2012 Season
2010-2011 Season
2009-2010 Season
2008-2009 Season
2007-2008 Season
2006-2007 Season
2005-2006 Season
2004-2005 Season
2003-2004 Season
2002-2003 Season
Submission Guidelines
Submissions
The NW Snowsports Instructor Magazine is published three times a season by Professional Snowsports Instructors of America-Northwest and Pacific Northwest Ski Instructors Association – Education Foundation.
This newsletter will accept articles from anyone willing to contribute. The editorial staff reserves the right to edit all submissions including advertising. Articles should include the author's name, mini-bio and portrait image suitable for publishing (if available). Please submit all content, articles and photos as attachments via email or contact the editor for other options. All published material becomes the property of PSIA-NW. Articles are accepted for publication on the condition that they may be released for publication in all PSIA National and Divisional publications. Material published in this newsletter is the responsibility of the author and is not necessarily endorsed by PSIA-NW.