Members of the the Technical Team are part of the PSIA-NW Divisional Staff. As well, members of the team are considered as being some of the top snowsports professionals in the Northwest.
Current Team Members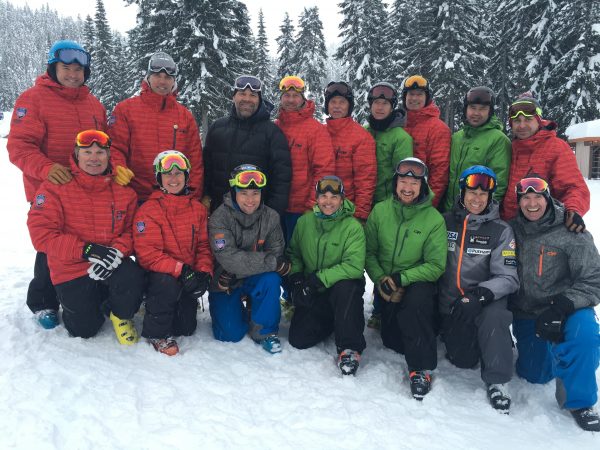 Past Technical Team Members
*Denotes past head coach
Brian Alley, Stan Aunan, Corrine Bison, Jim Bison, Steve Bratt, Dee Byrne, Walt Chauner, Mike Corcoran, Jeff Cordell, Linda Cowan, Matt Dresher, Randy Green, Chris Kastner, Karin Harjo, Gavin Kerr-Hunter, Ron Kipp, Dave Lucas, Dave Lyon, Mary Macpherson, Randy Malikowski, Dave Mann, Scott Mathers, Peter May, Dave McBarron, Nick McDonald*, Lane McLaughlin, Larry Murdoch, Ron (RJ) Nichoalds, Mike Norton, Marty O'Connor, Steve Olwin, Kent Palmer, Jack Patton, Bob Peck, Jason Petek, Kim Petram, Sarah Richardson, Rick Roberts, Phil Rotherham, Dave Russell, Chris Saario, Rick Saul, David Sword, Roger Taggart, Gerald Wallace, Bruce Ware, Nelson Wingard, Kelly Yackley, Calvin Yamamoto*, Amy Zahm.