"The Place To Be For Professional Development"
By Duane Stutzman, Crystal Mountain Snowsports School Director
"The number one goal of Crystal Mountain Snowsports School is to elevate the guest experience, grow skier and rider visits while sharing our passion for the mountain lifestyle."
As one of our Snowsports Pros you serve as the most integral component in achieving that goal. Our success hinges on the ability of our Pros to provide quality instruction by providing a true learning partnership, balancing people skills, technical skills and teaching skills.
To achieve this, Crystal Mountain is committed to providing you the necessary resources to guide you in your professional development path to meet these objectives.
IT COMES FROM THE TOP!
Our General Manager John Kircher feels so strongly about the importance of PSIA-AASI membership and the value of having a staff of certified PSIA-AASI Snowsports Professionals that he is leading the way by attaining his Level 1 Certification this season. In a collaborative project with the PSIA-AASI National organization and Crystal Mountain, John's progress will be tracked on a weekly basis and shared with PSIA-AASI's 32,000 plus members via the PSIA-AASI E-Blast Newsletter and 32 Degrees Journal. Our goal is to highlight both organizations, elevating awareness of the value of certification and professional development. Through higher certification we can offer a better lesson experience while enjoying all of what Crystal
has to offer.
LET US INVEST IN YOUR CAREER
As a Crystal Mountain Snowsports Professional your PSIA-NW exams fees, upon successful completion and passing, will be reimbursed upon your return to us the following season, and you will receive an immediate wage increase with your new certification level.
When it comes to compensation, Crystal has the highest wages available in the Pacific Northwest. Our Full Time Level 1 Pros start at $15.00/HR, Level 2 at $20.00/HR and Level 3 at $30.00/HR. Instructors who finish the season commitment, are eligible for an end of season bonus.
OUR PHILOSOPHY
The Crystal Mountain Training Model focuses on professional development as the outcome, rather than obtaining that certain certification. Our comprehensive progressive training focuses on "The Learning Connection" and instructor development in the areas of technical, teaching
and people skills.
I encourage each of our Pros to align their passion with what they want to be, engage in the process and to not shy away from the more difficult path.
We want you to be successful in your professional goals and snowsports career while you are here at Crystal. To insure that success, our trainers have gone through an extensive application and training process. This season our trainers are spending two days of intensive training with the PSIA-AASI Alpine Team receiving the most current training information and techniques available in order to share and give you additional tools for your toolbox.
Along with a full season's schedule of all-day training opportunities for certification and professional development, we have arranged for monthly clinics with the PSIA-AASI National Team and alumni. New this year we have the Australian National Alpine Team making a visit to Crystal for two days of training introducing its teaching model.
DON'T FORGET THE MOUNTAIN
Crystal Mountain is Washington's largest ski resort, receiving over 500 inches of snow last season! We have over 2600 acres of terrain, challenging even the most hardcore skier and rider. Our lift system is one of the most current in the US and disburses skiers rapidly over our mountain, limiting long lift lines even on the busiest of days. With a major expansion of the Quicksilver Lift and terrain we have added great teaching options for the beginner skier and rider to build their skills. With ten lifts and 3,100 feet of vertical, Crystal is the perfect
teaching playground.
I know how much our Pros mean to the enjoyment and growth of our sport. I'm proud to be the Snowsports Director at Crystal Mountain and welcome you to join our team to work with an awesome group of dedicated professionals. I look forward to having the chance to meet you and welcome you aboard to the Crystal Mountain Team!
CONTACT INFORMATION
Duane Stutzman
dstutzman@skicrystal.com
360-663-3032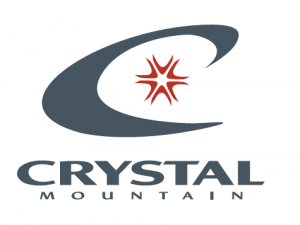 Crystal Mountain Resort
33914 Crystal Mountain Blvd.
Crystal Mountain, WA 98022
www.crystalmountainresort.com