FREDERICK HIRAI, PSIA, ROKKA SKI INSTRUCTOR, 1929-2020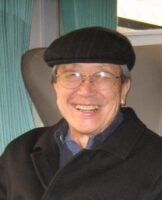 Fred loved to ski and wanted to show people the pleasures of skiing and the beauty of the mountains. He was born in Renton, Washington in 1928 and spent his childhood on a farm in the Maple Valley area. During World War ll he and his family were interned in the Minidoka Concentration Camp in Hunt, Idaho, just a few miles from Twin Falls, Idaho. Fred was only 14 years old or so, when he volunteered to leave a holding camp in Puyallup, to go to Minidoka with some of the other adults. There he helped build barracks, which eventually housed the 10,000 incarcerated families, mostly from the Pacific Northwest. From the concentration camps, he was later drafted into the U.S. Army.
After his discharge from the Army he returned to Seattle, and in 1950 began working for Boeing as a machinist, and after a few years was awarded a scholarship to attend the University of Washington. He received his undergraduate degree in 1965 and his Master's Degree in 1968, both in Education. He taught Special Education classes in the elementary and middle schools for the Seattle Public School District.
In about 1948 Fred started skiing with the assistance of Nobi Kano, and learned how to teach others the joys of Skiing. He was one of the founding instructors for the Rokka Ski School in 1950. He joined the now PSIA, and passed his Associate in 1960 and Full Certification (now Level 3) in 1962. With his strong background in education he was an effective ski instructor. In addition to teaching for the Rokka Ski School, he also taught with the Greater Seattle Ski Program. He made many friends over the years, and we will remember him for his humor and friendship.
A donation to the PSIA Education Fund will be made by the Rokka Ski School in memory of Fred Hirai, PSIA member and Rokka Ski School Instructor.
May 11, 2020
Bill Kawahara