Elizabeth "Betty" L Voltz
December 1, 1940 – May 2, 2015
We ski not as a sport
But as a way of life
To be closer to God
Who makes it all possible.
Elizabeth (Betty) Lorraine Voltz went to be with our Heavenly Father on May 2, 2015 with family at her side after a ferocious two-year battle against cancer. She was born on December 1, 1940 in Denver, CO to Leroy and Mary Jane Foss. Betty lived in many cities all over the country due to her father's occupation as an officer in the U.S. Air Force. She attended Lewis and Clark High School in Spokane when her father was stationed at Fairchild AFB, ultimately graduating from high school in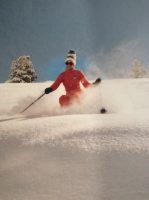 Sacramento, CA in 1958. She moved back to Spokane in 1959 when her father was re-stationed to Fairchild AFB.
Betty was receiving ski lessons in 1961 when she met her future husband Al, a ski instructor at Mt. Spokane. She married the love of her life in 1964, eventually becoming a ski instructor herself. They were married for 51 years. In 1967, they moved to Schweitzer Mountain, ID where her husband became the ski school director. During this time, she worked as a secretary at a local grocery store while snow skiing in the winter and performing at water ski shows in the summer. She also competed in water ski tournaments becoming th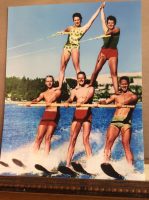 e Washington and Montana state champion in slalom, trick, and jumping. In 1968, Betty and Al were named to the United States Ski Demonstration Team that selected only the very best snow skiers across the nation. To this day, they remain the only married couple ever selected. That summer, they toured Europe where they stopped in Greece to teach waterskiing.
In 1969, they welcomed David, the first of three children. Daniel soon followed in 1970, and Deborah in 1974. They moved to Chewelah, WA in 1971 when Al was hired to be the mountain manager at 49 Degrees North Mountain Resort, which was being built. In 1975, they bought the local Union Oil distributorship in Chewelah wher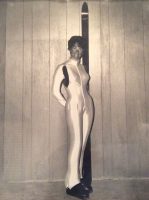 e Betty was the bookkeeper. In the 1980s, Betty became a travel agent and worked in outside sales for two different Spokane agencies where she led ski trips to Europe. From 1990 to 2000, she operated her own travel agency in Chewelah. She then became semi-retired, splitting time between Chewelah and Beaver Creek, CO. She worked as a ski instructor and taught her last lesson in the spring of 2013 at the age of 72.
Betty enjoyed SCUBA diving, skiing, golfing, and traveling. She loved to spend time with her family and especially Svea and Ella, her grandchildren. A loving wife, mother, grandmother, and friend, Betty is survived by her husband Al; brother, Roger; three children, David, Daniel (Monica) and Deborah Voltz. Betty was raised as a Lutheran and was a strong believer. Her last words were "Praise God, Hallelujah!" She was an active supporter of her granddaughters' school in Colville. The family suggests that in lieu of flowers, donations be made to the Riverwood Community School, 146B Buena Vista Dr. Colville, WA 99114. www.riverwoodschool.org