When:
February 27, 2017 – March 1, 2017
all-day
2017-02-27T00:00:00-08:00
2017-03-02T00:00:00-08:00
Where:
Crystal Mountain
Enumclaw
WA 98022
USA

Event Specific Info
Tickets: Fully Supported by host area
Credits: 2-season credit for event
Prerequisites
General: PSIA/AASI Membership
Online registration is now closed.
Offline registration is now closed.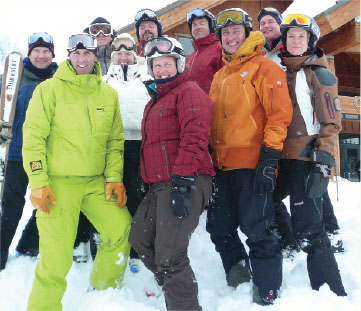 **This event is FULL and CLOSED. There is a wait list for the event now, please email your completed registration form to info@psia-nw.org to get on the wait list.
We are trying out the three day option for Winter Blast this season. Depending on the number who choose to participate in the three day, you may have a different clinic leader on Wednesday. We look forward to seeing what the traction is for a three day option.
Confirmed National Team Member are:
Stephen Helfenbein,
Come to Crystal Mountain and find out why this is our premiere PSIA National Alpine Team event, with current and/or past team members. You'll have hosted breakfast each morning at the hill, a fun dinner Monday night and lunch on the hill Tuesday and Wednesday.
"What is the PSIA National Alpine Team?" you ask. Our National Alpine Team is comprised of the "best of the best" from throughout the country. They are full time winter sports professionals who are excited to come share their passion of the sport with you.
Improve your skiing with current and past PSIA National Alpine Team Members at Crystal Mountain You'll be treated to breakfast each morning, an après ski with clinicians Monday afternoon and lunch with the group on Tuesday. See what all the hype is about! Small class size guaranteed. Event also supported by Crystal Mountain.