When:
2017-03-18T00:00:00-07:00
2017-03-19T00:00:00-07:00
Where:
Crystal Mountain
Crystal Mountain
Washington 98022
USA

Cost:
Included as part of Level I Exam Fee **
Event Specific Info
Tickets: Fully Supported by host area
Credits: 1-season credit per day
Prerequisites
General: Level I Certified
Additional: Must have taken the Level I exam this season or last season to be eligible to attend
Online registration is now closed.
Offline registration is now closed.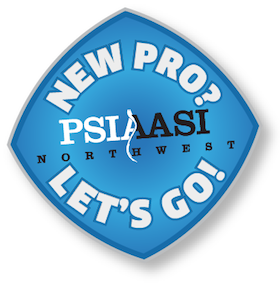 This clinic is designed specifically for instructors who took a Level I exam and will fulfill the education requirement for 1 season. Slide into a clinic with a Divisional Clinic Leader (DCL) for a day of fun, skiing and/or riding.
It's not all about talk, or books, or dues – it's about having fun and sharing the passion for the mountain experience. Participants can expect to share the day with fellow instructors, possibly from other schools, while skiing or riding with a clinician who shares some information about the organization, the educational opportunities and to help them "Learn, Teach and Inspire" as a snowsport education pro.
Valid ONLY for instructors who took their Level I during this season or last season.
Some resorts support this event with lift tickets and as support information becomes available it will be posted here.
** Please Note: If you sign up for this event and do not show up, a $25 cancellation fee will apply.