When:
April 21, 2018 – April 22, 2018
all-day
2018-04-21T00:00:00-07:00
2018-04-23T00:00:00-07:00
Where:
Mt. Hood Meadows
14040 OR-35
Mt Hood, OR 97041
USA

Cost:
Registration Closed $215
Event Specific Info
Tickets: Fully Supported by host area
Credits: 2-season credit for event
Prerequisites
General: Level I Certified
Additional: Other - see below
Online registration is now closed.
Offline registration is now closed.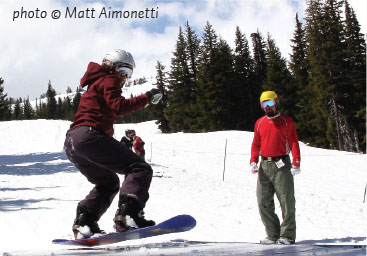 A two day course available to any Level I or higher PSIA-AASI member. Principles of the ATML model, teaching cycle, theories and professional knowledge will be covered.
Identification of critical skills and skill blending including freestyle specific movement pattern techniques that allow for efficient outcomes. A FS 1 certificate is awarded based upon the degree of participation and understanding including the knowledge and comprehension and application and analysis of course material. 80% accuracy on the online exam and workbook are mandatory. Remember a copy of your completed workbook needs to be received at PSIA-NW two weeks before the event. Please bring your original with you to the event.
Please see the Freestyle Specialist section of this website.
PSIA-NW Freestyle educational curriculum follows the Freestyle National Standard for education, a certificate based program.