When:
December 9, 2017 – December 10, 2017
all-day
2017-12-09T00:00:00-08:00
2017-12-11T00:00:00-08:00
Where:
Summit at Snoqualmie (area TBD)
1001 WA-906
North Bend, WA 98045
USA

Event Specific Info
Tickets: Fully Supported by host area
Credits: 2-season credit for event
Prerequisites
General: Level I Certified
Additional: Other - see below
Online registration is now closed.
Offline registration is now closed.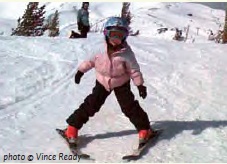 Children's Specialist 1 is a two-day, on snow, children's education clinic introducing many ideas and theories on the way children grow, think and learn and how the participant can tap into these resources to help gain knowledge and application as an instructor working with the child specific client learning in the beginner to intermediate zone. The CS1 packet of information and workbook are available by accessing the PSIA‐NW website and downloading the material located on the Children's page. The online quiz must be completed along with the workbook diligently completed, minimum two weeks before the clinic, in order to be eligible to participate on snow. Online quiz and workbook accuracy of a minimum of 80% is required.. All disciplines welcome.
Please see the Children's Specialist section of this website.
PSIA-NW children's educational curriculum follows the Children's National Standard for education, a certificate based program.